Royal Canin Breed Chihuahua Junior hrana za pse za mlade čivave do osam mjeseci, s odabranim sastojcima za visoku prihvatljivost hrane, za zdrav rast i snažan imunološki sustav.


Pseća hrana uvijek treba biti prilagođena posebnim prehrambenim potrebama mladih pasa u razvoju. Čivava isto tako treba posebnu hranu u osjetljivoj fazi rasta. Za mlade čivave je to hrana koja će podržati razvoj zdravih zglobova, jak imunološki sustav i optimalnu podnošljivost hrane.

Čivava je najmanji pas na svijetu. Njegova mala veličina ga čini popularnim pratiocem i često žive u zatvorenom prostoru. Čivava se ističe po svom kompaktnom obliku tijela. To su brzi, pažljivi i živahni psi. Štenci čivave trebaju posebno oblikovanu hranu kako bi se zadovoljile njihove posebne potrebe: briketi naprimjer trebaju biti prilagođeni njihovoj maloj čeljusti i zubima.
Royal Canin Breed Chihuahua Junior je hrana pogodna za mlade čivave do osam mjeseci i specijalno je prilagođena njihovim posebnim karakteristikama:
Jačanje imunološkog sustava: odabrani antioksidansni kompleks vitamina C, vitamina E, luteina i taurina jača imunološki sustav mladih čivava u rastu, a esencijalne masne kiseline podržavaju zdravu crijevnu floru li >
Posebna receptura i visoka prihvatljivost hrane: zbog česte promjene hrane čivave mogu postati razmažene i izbirljive pa im je potrebna vrlo ukusna hrana koja stimulira apetit li>
Briketi prilagođene veličine: štenci trebaju posebnu veličinu i oblik briketa zbog njihove sitne i male vilice li>
Zaštita zubi: natrijev fosfat pomaže vezati kalcij u slini i time štiti od stvaranja zubnog kamenca li>
Smanjenje neugodnih mirisa stolice: visoko probavljivi proteini, riža, FOS i kompleks EPA / DHA smanjuju količinu neprobavljene hrane i neugodan miris stolice li>
Kroketi: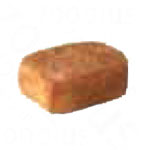 Royal Canin Breed čivava je suha hrana za mlade čivave s recepturom specijalno prilagođenom ovoj pasmini i njezinim posebnim prehrambenim potrebama.